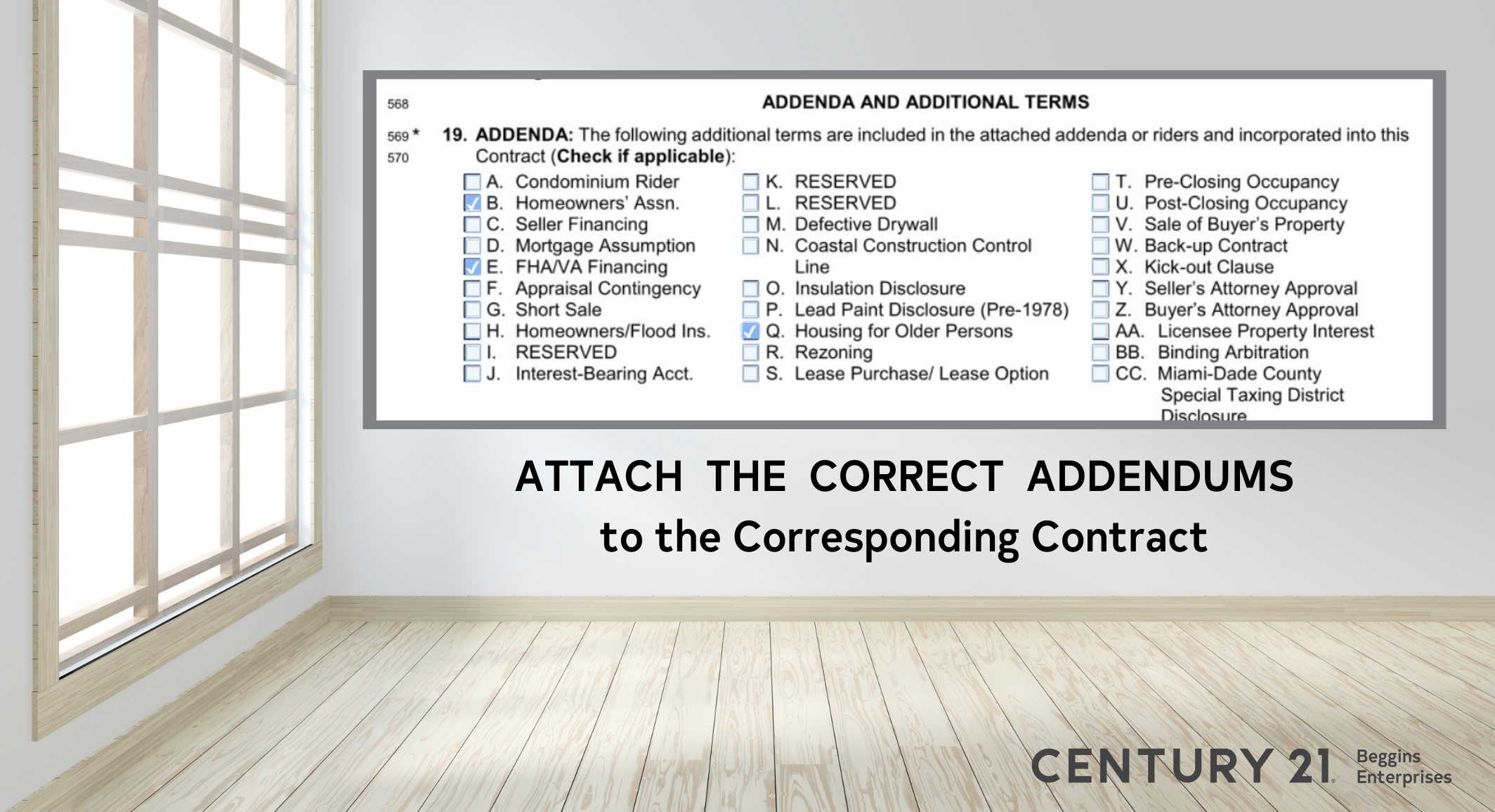 What happens if the contract used in a transaction has a box checked indicating a rider/addenda is attached – but then that rider is not, in fact, attached to the contract.
Does that mean the terms of the rider are not a part of the contract? Or does it mean, based on the box checked in the body of the contract, that the rider terms are part of the deal? Let's take a deeper dive into one of the contracts to try and figure it out.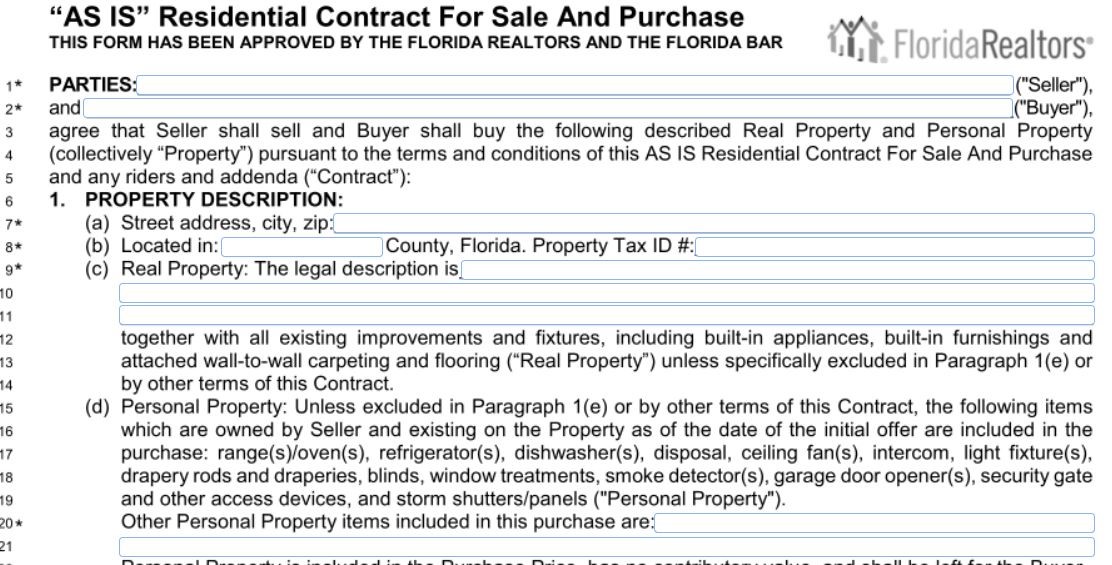 Using the Florida Realtors/Florida Bar Residential Contract for Sale and Purchase, commonly known as the "FR/Bar Contract," the language in the riders that go with that contract is important.
It states, in pertinent part, "If initialed by all parties, the clauses below will be incorporated into the FR/Bar Contract." It then identifies the parties and property address.
In determining the answer to the question posed, you need to think about what makes the rider part of the contract. Based on the language above, the stronger argument is that the initials of the parties on the lines next to "Buyer's Initials" and "Seller's Initials" are what make the clauses contained on the rider part of the contract.
There are, of course, various legal arguments the parties can make in court as to the missing rider's applicability, but that also depends on the rider content itself. In short, it could be a legal mess. So why even get the parties into this potential situation?
What's the takeaway on this one? Check, double-check and then check again to make sure that if you've checked a box indicating a rider will be attached, the actual rider is, in fact, attached.
Please note that the language in the various addenda and riders that go with all Florida Realtors contracts operates in the same way, so make sure you are including the attachments with your contracts!
Meredith Caruso is Associate General Counsel for Florida Realtors
© 2021 Florida Realtors®